Yesterday my mother and I went to the shopping mall to pick my furniture. First we walked around the stores and we entered the bookstore to buy books. I can stay hours and hours just touching and smelling the books
We also went to the Apple store to get a new charger and mom was like a kid touching everything they had exhibited
. After that we went to pick my furniture. A guy helped us to bring them to our car and we came home. The boxes were heavy for me, and I had hard time to enter them to my apartement while mom was laughing about me


Before unpack the furniture I washed the curtains and I cleaned the windows and the blinds. Then I decided to assemble first the nightstand, I thought it was the easier because it was smaller than the rest. When I started to take the wooden boards out of the box I realized it was not going to be so easy.

All of this is just the nightstand: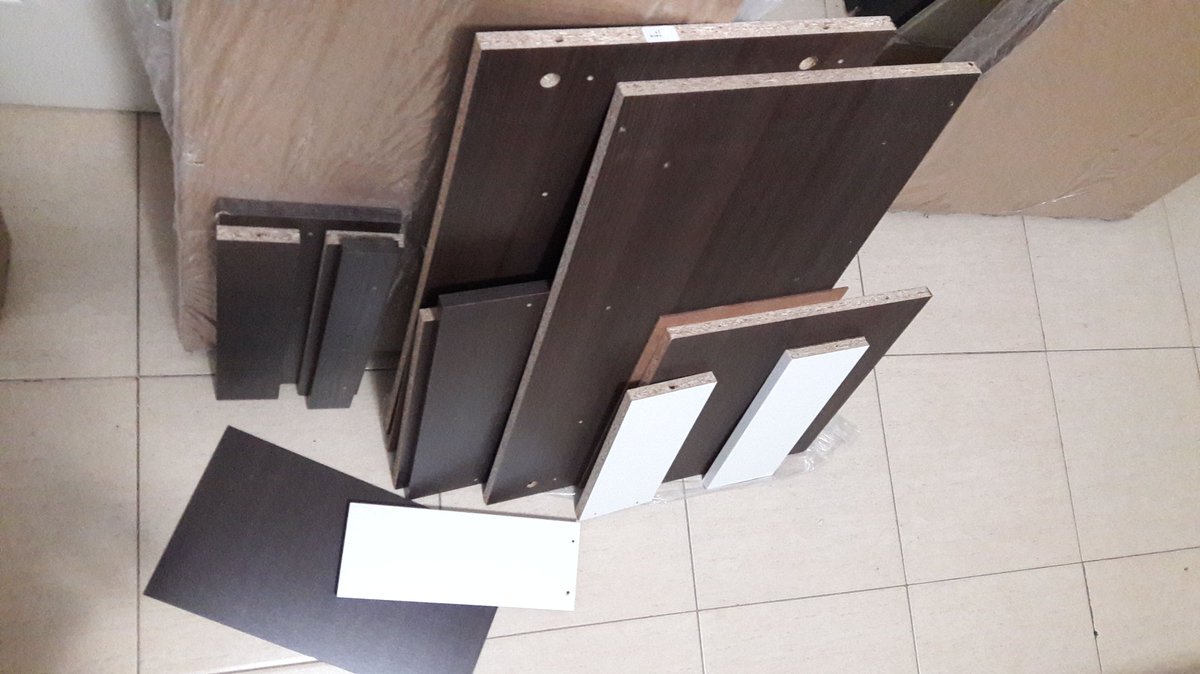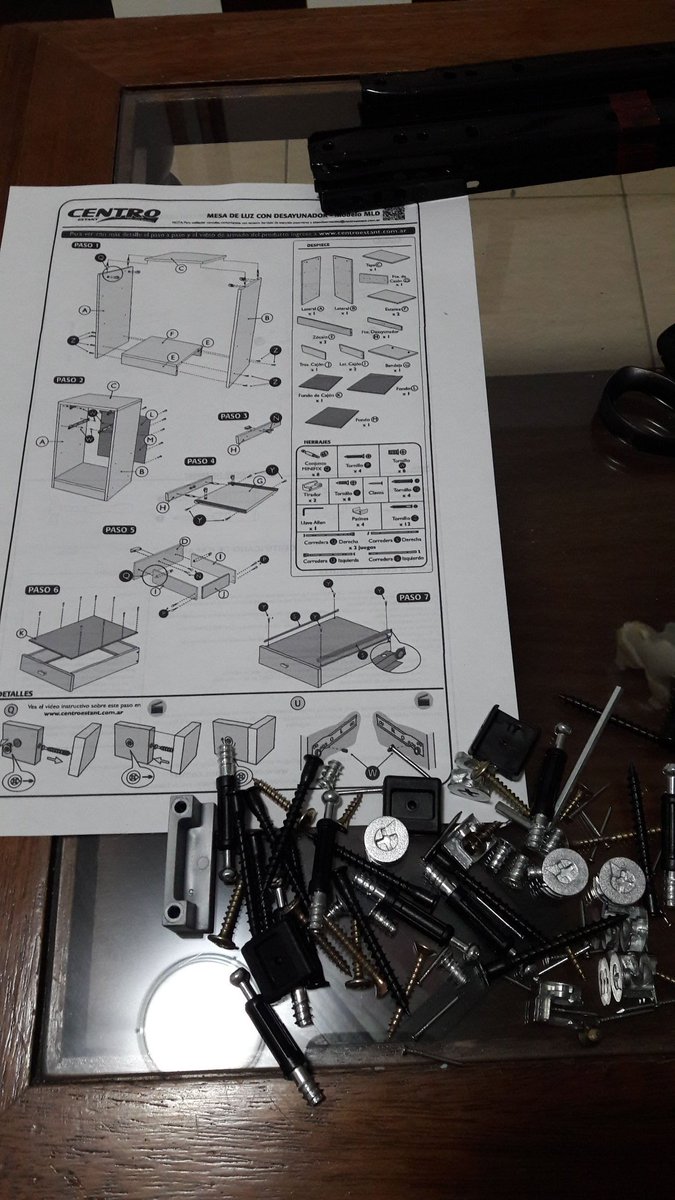 It took me 2 hours to assemble it and I did not a mistake because I didn't rush. I had fun with this.

This is how the nightstand looks, it has pull out tray: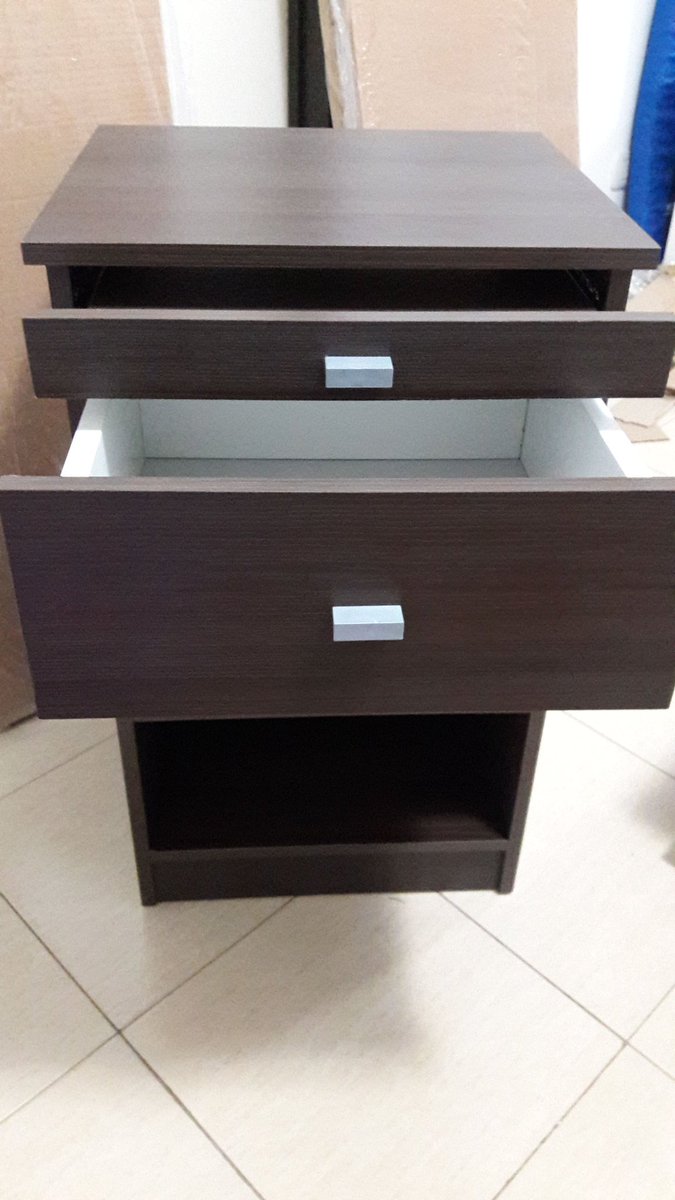 I did a breack for dinner and to let my hands recover a little, they hurted and had red spots. After that I continued with the desk. It was easier than the nigthstand and I had it done in 1 hour.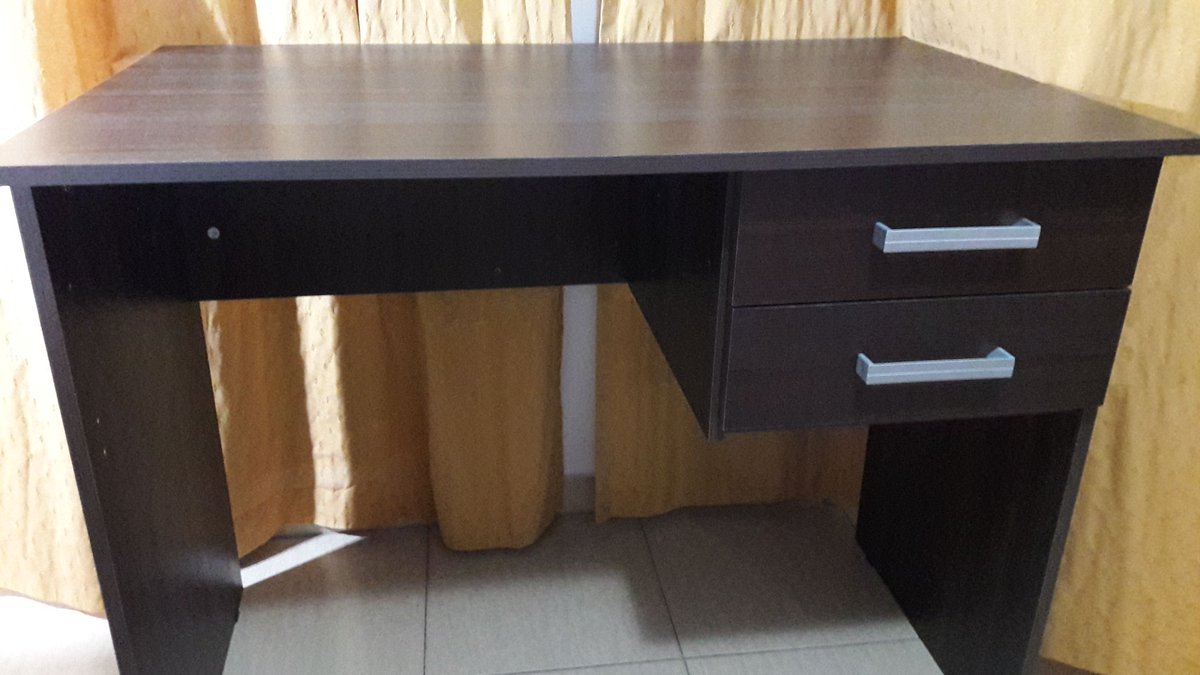 When I bought the desk the image on the website showed that the desk drawers were in the left side. I didn't like it so much but when I was assembling it I realized that it comes ready for you choose whatever side you want to put the drawers
I love it!!!

The wood of the furniture is not bad at all, and they are kinda heavy. The wooden tables were in good condition, no scratches, no damage, everything was ok.

I settled my computer and the stuff on the desk and the nightstand. There I have enought spot for everything that I had in the old furniture and more, and I can continue using my pedal exerciser when I am in the desk.
I went to the bed at 3.30 am but I stayed awake talking to Mike until 5 am.