Nope, I didn't fixed my sleeping, I'm working hard to make it worse! Instead to go to bed early, I stayed up late watching series... one more night
The collateral damage is that I'm messing with my caffeine adiction which I had under control, but now the lack of sleep means that I need 1 or 2 cups of coffee to not to fall asleep at work.

I had another busy day. Today I wore a cross pattern skirt, something like this but not too short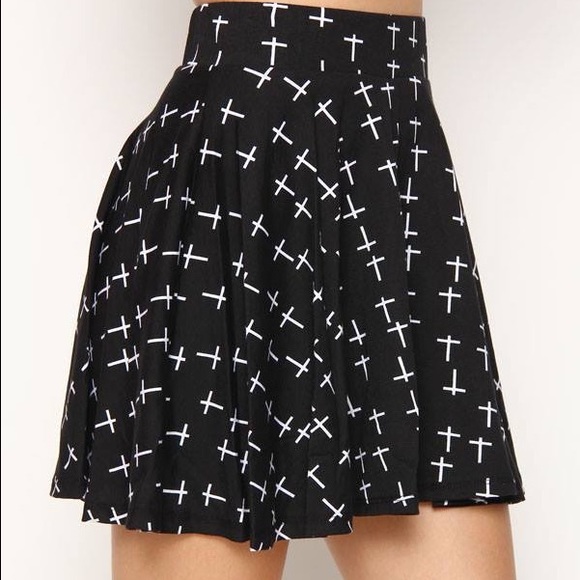 My coworker, the smelly guy, had to do a comment, as usual
It was something stupid like "Oh.. you are so religious today" I mumbled "go away Satanas" and I left the office, a little pissed and feeling uncomfortable. He doesn't do the same to the other girl who works with us. Annoying! Maybe I'm overreacting, I don't know.

Another coworker who has an iPhone asked me if I tried Facetime. I told him I don't know what Facetime is then he explained to me it's an app for videocalls, better than skype or whatsapp. He said I should have the app installed on my phone but we could not find it. I looked for the app on the App Store but I could not get it. I changed the country from my Apple ID but nothing. I was getting pissed. I researched on Internet then I found this: "FaceTime isn't available or might not appear on some iPhones and iPads purchased or used in Saudi Arabia, Pakistan, and United Arab Emirates, including Dubai." Ya.. I got my iPhone from Dubai


I installed an app for fitness called Workout Trainer because Samsung health app doesn't show the training plans in the iPhone. I wanted to try a training today but I felt so down when I got home, then I just layed down in the bed and messed with the app. It has pics to explain the exercises but not videos. I would prefer an app with videos, and also a free app. If anyone knows a good app like that please let me know.
After being lazy for a while I did 1 hour bike while reading the journals.

I'm ready now to go to bed to watch 1 episode of Arrow and to sleep late like usual. If you are still awake, go outside and look at the moon... it's so beautiful tonight! I tried to take pics with the iPhone camera but they are not good.