November 26th, 2016
I need to do LISS and streaching, and I want to see if I can cook the recipes of the ebook nutrition. I will get the body I want, I can do it!!!!!!
I finished all the guide, I'm so happy and proud of myself!!!!! It was very hard to do because all the hours I work and all the things I do but I did it and now I'm going to do the guide again. This time I'll do better. I will continue working on my sleeping, my time for relax, eating healthy, etc. I want see more changes in my body when I finish the second round
Current Mood:

pleased
Tomato cream is for clean the skin, moisturizing, anti-oxidant, purifying, and whitening. I read a lot of positive reviews about this cream. Mike opened it and he said the cream smell very good.
Snail Repair cream, I already have this but it's almost gone. It has a lot of benefits and so far this is the only cream that really moisturize my skin. Since i'm using I just have allergy time to time in my face.
Black Out Pore Minimizing is a cream with charcoal, garlic, sugar, sesame, etc. It is for minimize pores but I'm not sure if they send me the original or what happens because mike told me that cream is white... and it supposed to be black. Anyways is not the mask wich get dries and you have to pull out, this one when it dries you have to wash your face with warm water. I will not be sure if this product is original until March when I see Mike again
I bought before from this seller and all was fine, I hope he still selling original products
Few days ago Mike got my box from the Korean seller wich sell beauty stuff in eBay. I bought Tomatox Magic Massage pack by Tonymoly, Snail repair cream by Mizon and Black Out Pore Minimizing by Secret Key.
I tried the nailpolish and I'm not sure how I feel about this color, but is a color for summer and this will be good to use with my new bikini
At 10pm I will go upstair to have dinner with mom, then come back home to play magic with Mike or do something together
Went I woke up I was tired and in bad mood but Mike is spoiling me since early, he made my day.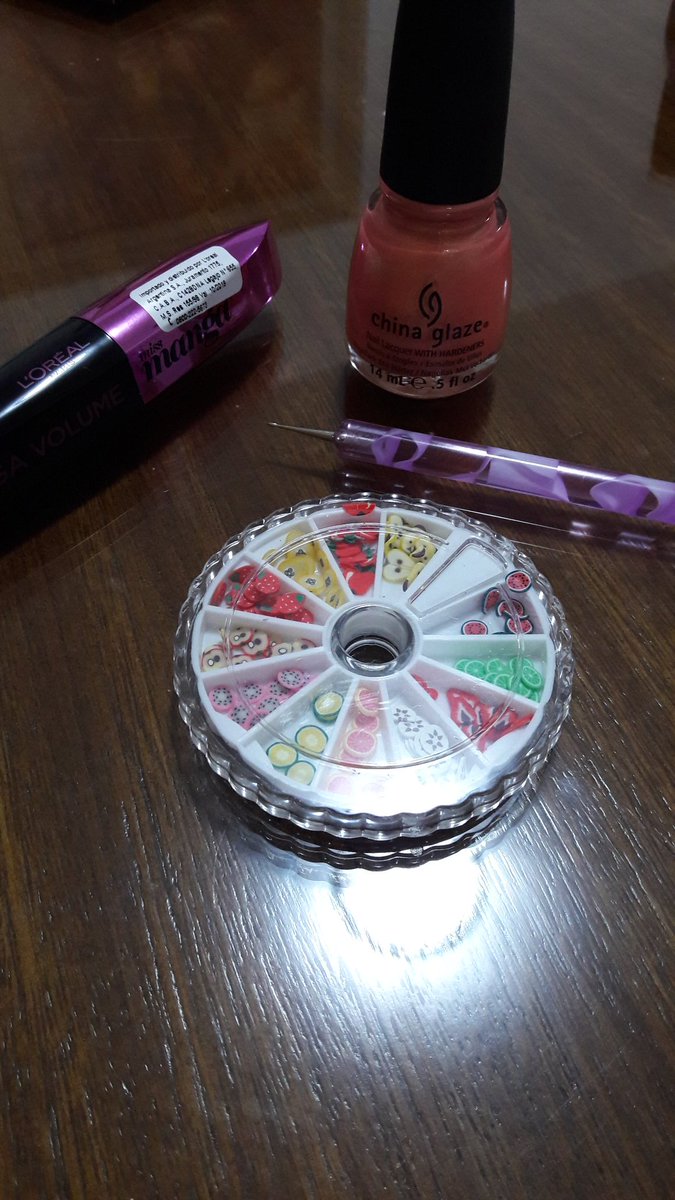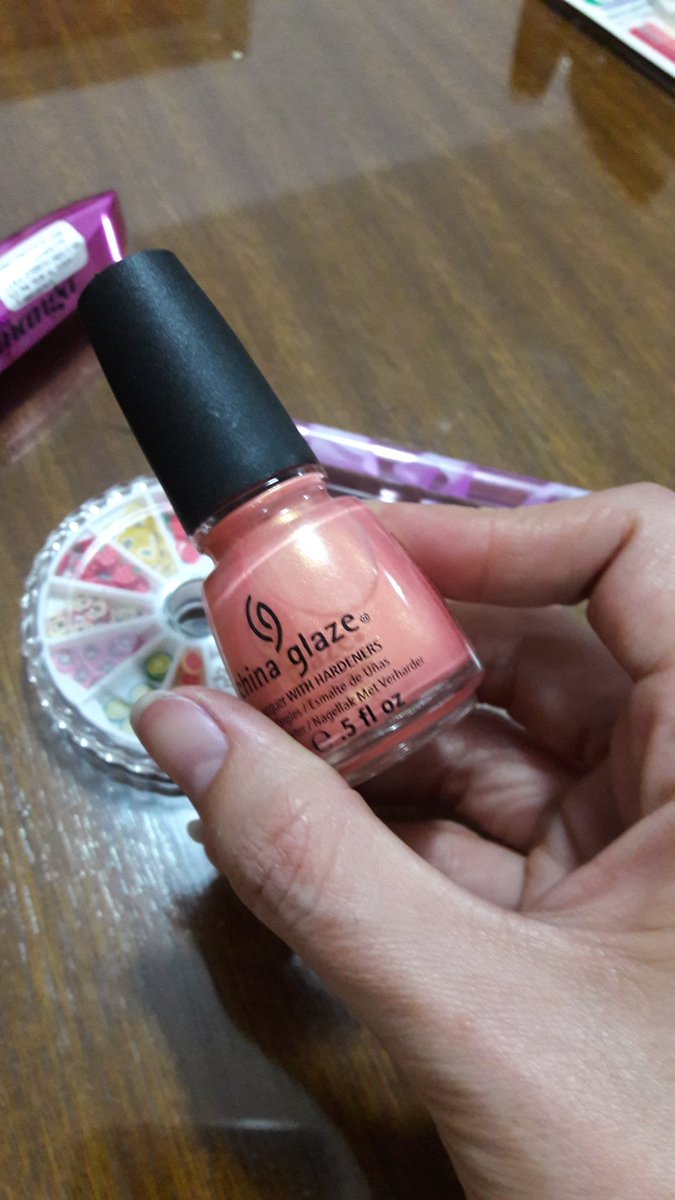 Today is my birthday, so I did some shopping. I bought to paint my hair, a black eyelash mascara, another nailpolish and some stuff for nailart. I also bought some stuff for my house and an interdental brush wich I tried right now and I love it! There are just few teeth I can't use that brush on because i'm not forcing it, but this clean my teeth so good!!!
Current Mood:

happy