January 16th, 2017
I can't believe all the shit that is going on.
As if the rob were not enough, last saturday night Flor called me to say someone was trying to go into her house and she didn't know what to do! I called the police and a taxy, then I called her to say I was on my way. Suddenly Flor heard noise at the door again then I couldn't hear her anymore, I just heard like someone yelling. I was on panic, running to the taxy, screaming on the phone... the call ended. I tried to call her but phone was off or out service, I tried again, and again and again... then Flor answered. Communication was distorted and make that noise... god I almost had heart attack!
When I got her house police were there... 4 patrol cars. They didn't find anyone around but I take Flor to my house. I don't know if what they heard was real, but I knew something was wrong. I found what it is yesterday. It worries me and hurts me so much. So I'm thinking how to help her.
I'm not sure what I will to do about her situation yet. She is going to ruin her life and of course she won't admite it. But all of this is more than I can hold right now. Too much stress, too many issues... and it's hard dont fall into depression. I fight against my mind to stay strong, to keep calm, to have a positive attitude. But this got fucked up when a motorcycle hit me this morning!!! This mother fucker didn't stop at the red light when I was crossing the street!!!!
Son of bitch, I didn't fall down but he hit my arm badly, my neck and back hurt because I pushed him away with all my strength. Really????? I had to had an accident too????? well... at least it was not serious. But I feel dizzy all the morning and body hurt... it was hard to work. Michael tried to do my day better but i got a better way to change my day.
After work I went shooping then I got home. I rest a little and I did workout, I took a shower and I took care of myself. If you are sad... GO SHOPPING!!!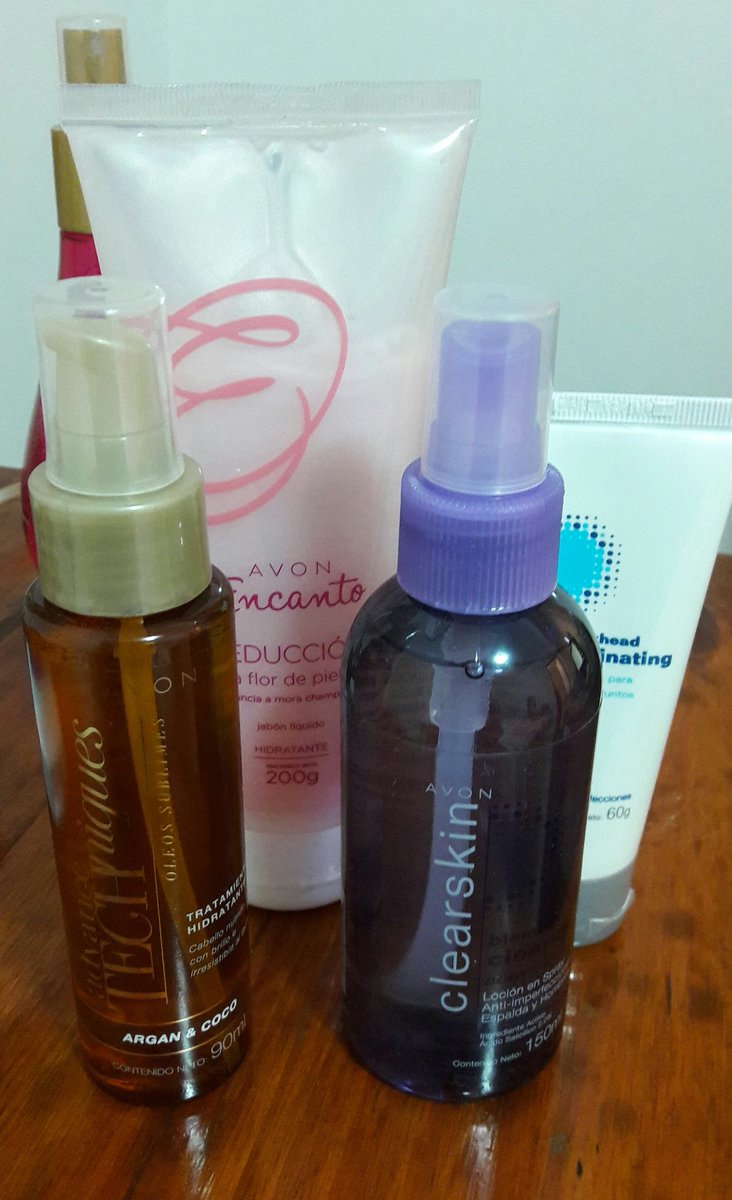 Yes, I went to Avon shop again. The liquid soap disappoint me a little. I thought the smell was going to stay on my skin but it is mild.Anyway this soap is moisturizer and i like it . The clear skin I will know if this work after try it for few days. The peel of mask is so weird! it seems like glue when I put on my skin, but seems it works. The argan and coconut oil I just bought it cuz the smell >.< it makes me remember the days on the beach with Mike.
What the hell is wrong with this year???
Current Mood:

sore