Just 27 hours to go to the airport. I'm very very happy
Today and tomorrow I have day off, so my vacations already started. It's very relaxing can be ready without rush.
I slept more than 10 hours and woke up 11 am. I did my IPL session for hair removal, really that thing worths every dollar I've paid. Now I'm about to do pedicure and manicure, and some face mask.
I went to the market and got some typical sweets from Argentina that I want to Mike tries: Dulce de leche, Alfajor de chocolate y dulce de leche, Bocaditos de dulce de leche Vauquita.... yes we love the dulce de leche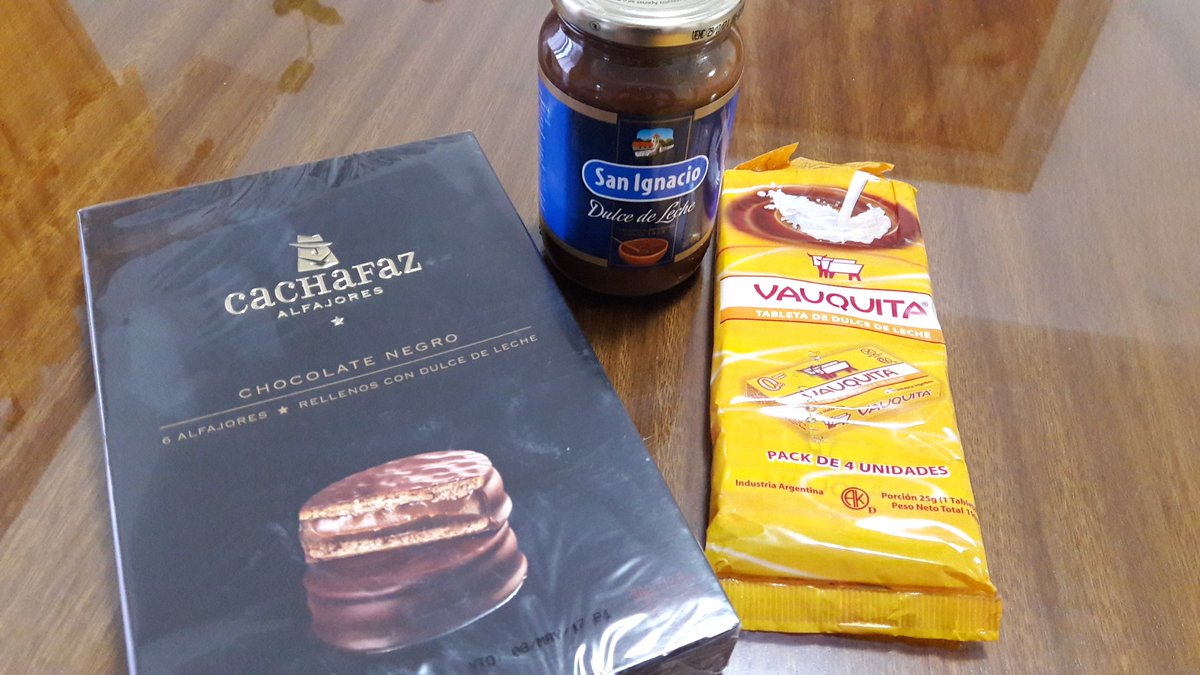 I will try to get something else for him, not for eat but something typical from here.
I did the check-in and take my passport. I should start to package my things... Mike is doing that now, but I need to do some newsletter before leave.
I started to feel anxious!