March 26th, 2017
I'm drinking a latte in Mc Donalds and reading Sherlock Holmes while I wait to 3.30 am to go to the gate.
First flight is from Buenos Aires to Lima (Perú), then I have to wait 1 hour to take the next flight from Lima to Orlando. I will arrive at 4pm. Michael will get Orlando in few hours and go to the hotel to do the check-in and sleep before go for me.
I want take a pill for the bloody headache but since it is because muscles I don't have any kind of pills for this. So when I get the flight to Orlando I will take alprazolam, maybe this will make my muscles relax.
Coffee
Waiting
I got the airport 1 hour ago and did the check-in. There are a lot of people today but anyway the line was fast. My flight will leave from gate 4.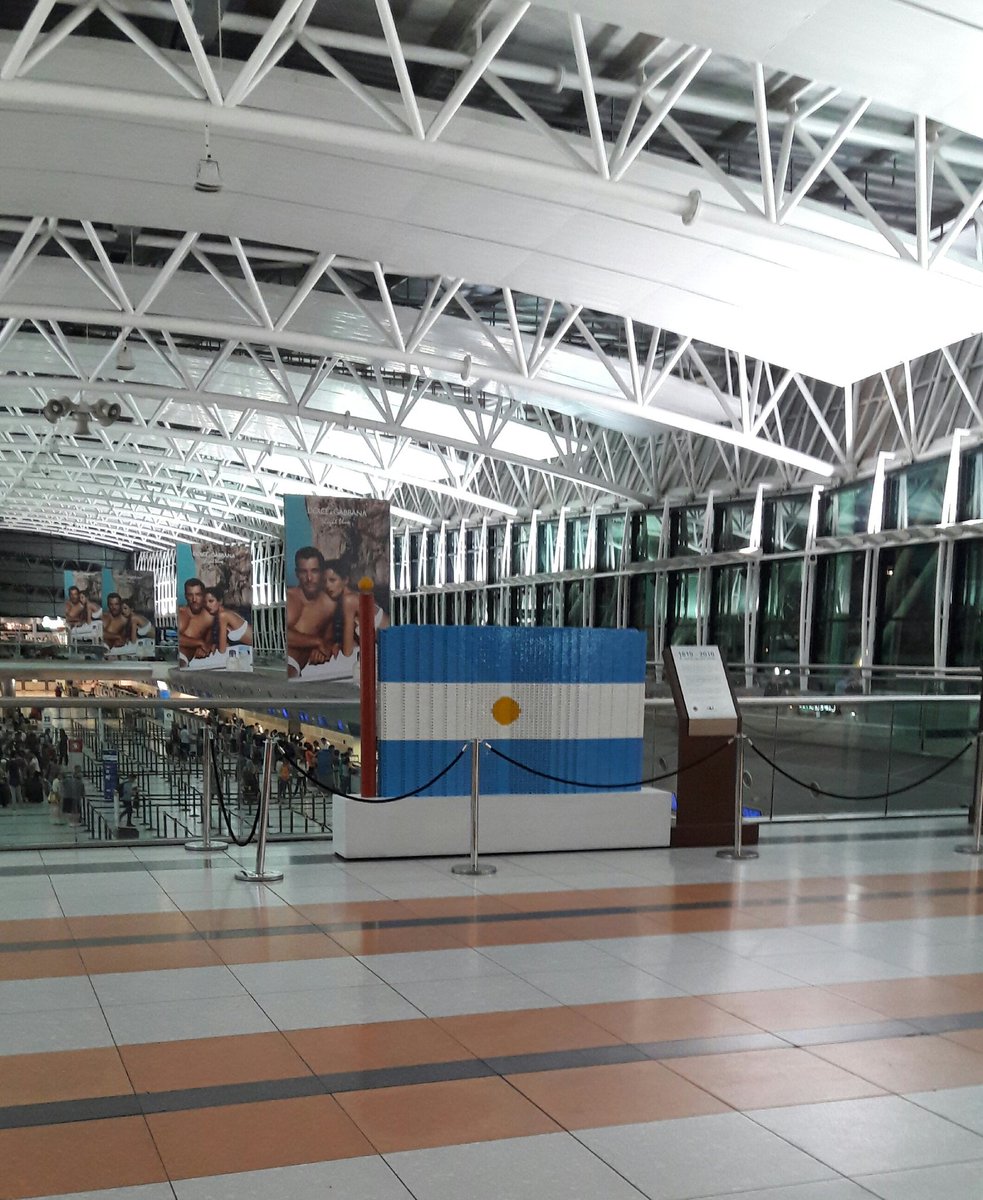 I'm going to the gate. On my way is a flag they made with Legos. I didn't read the sign but I took a pic.
Current Mood:

anxious
I didnt like the breakfast so I had a latte.
It is cloudy and foggy so I slept since I couldnt see nice clouds. Everything was grey.
This is the hard part of the trip. I have 8 hours flighting and the plane isnt very comfortable. I hope dont get annoying people in the seat next to me.
Before took the first plane Mike messaged me that something was wrong with his car. 30 min later he told me he was driving again. I dont get any message after it, I hope he be ok in the hotel.
There are some pics of Lima Airport that I took, some militar airplanes and the view of the city
I arrived at Lima Airport, Peru. The flight was fine, the plain moved more than the last time because the weather.
Flying over Florida
Current Mood:

good

Mike was getting bored of waiting lol I dont know why he got the airport 2 hours early than I arrived. I felt so happy to see him again!!. As usual he didn't remember where his car was parked then he made me walk several minutes. The most fun is the car was in the first place that we were looking for.
Mike got the hotel at 5am that morning so he could get good sleep before pick me. Luckely his car didn't show more problems.
We went from the airport to the hotel. He told me he was sure I'll like this room more than the room we were before and he was right. I really like this hotel, Vacation Village at Parkway. They have 3 kind of rooms, all are like apartments. This time we got the bigger room wich is bigger than my flat. It is full equiped and very comfortable. I have read in some websites that the only about some people complain is because they dont give free room cleaning service every day. For me this is perfect because I dont want someone coming in to our room every day. It has electronic safe but I don't want to take every day our things there because someone will come to clean the room.
The hotel has grill area, many pools because they are more than 1 building, fitness center, a big parking area for each building, transportation services and a lot of activities that you can join. Even when a lot of people come with kids, you dont hear they from your room. You dont hear any sound at all.
When we came to the hotel Mike had some things on the table. The first thing he did was show me all the cards he has got for us and told me wich were mine. He has been excited about we try this new hobby together since months and he wanted to see my reaction when I see all my stuff. I have not played this game before so He didnt know if I would like it, but anyway always he got something for him he got the same for me. I love this about him, he isnt selfish at all with me, and whatever I want or whatever he thinks I would like, he tries to give me.
We went to Walmart to buy food, water, coffee, my cookies!!! etc. After that we went to Buffalo Wings Wild to pick pur order. I feel that this time my chicken is more spicy than before so although I was very hungry, I didn't finish my dinner. After eat we watch a chapter of It's always sunny in Philadelphia then we slept.
I was wrong about the flight to Orlando. It was 5 hours not 8. In the seats next to me there were a couple of American guys, very quiet people so I had a good flight. I arrived to Orlando Airport 4pm. There were less people than last time but anyway it took me 1 hour to do the Customs control, pick my luggages and let they check if the sweets I bring for Michael were fine to enter to the country. I could say nothing about it but I had not reason to hide it and I respect the controls they do.
Current Mood:

happy
This time I didn't let Mike buy so much junkfood but anyway he got some. I got more flavored coffee.... I'm in love with them
I had to buy cookies OFC!!!
I asked to Mike to try that kind of butter they always use for sandwichs on the movies... here it is
Mike got the only beer that so far I like, and some beer for him. I really love American drinks and food
The Hotel: Vacation Village at Parkway. I love this hotel really. This is the room we booked this time, very comfortable and nice.
Current Mood:

happy