November 18th, 2017
I have a lot of plans for the next 3 days so I need to organize my weekend. It is so good that I can sleep more hours!!!
I am very happy because I do not go to work until Tuesday!
They are selling it so far just on Amazon so I took a look at the makeup and their prices and I wanted them. The colors and textures look so great and bright. I hope this makeup worths. Just disappointed me that the blue lash mascara is not in stock, but I got the purple, also purple and blue eyeliner and a duo cream shadow. Delivery is free because I did not cancel my Amazon Prime and they offered me $5 back for the next order because I did not choose the faster delivery since I am not in USA, I am sending it to Michael so I have to wait until I go back there to get my order.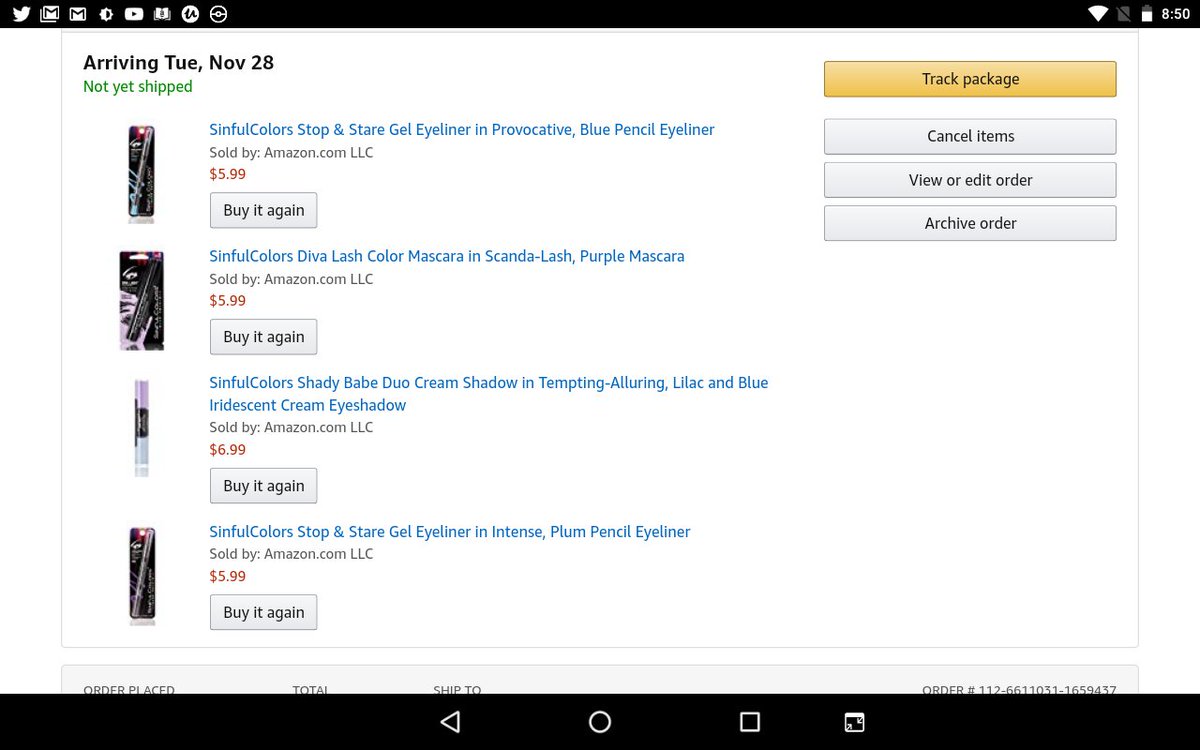 It is not a secret that I love nailpolish and makeup, I have more than what I really use. One of my favorites and cheaper brand of nailpolish, Sinful Colors, has launched yesterday a new line of makeup. I tried not to fall into temptation but I could not help.
In 2 weeks I lost at least 8.8 pounds.
There is just 1 goal left for me: to burn some fat from my hips, that is all.
Not long ago I said I was going to give myselft a nice body for my birthday, I setted my mind for it and guess what??? I am about to get it!!! It seems that finally I learned to use my mind for my benefit
WOW.... today I weight 128.30 pounds!! This diet is so fucking good, loosing weight without feel hungry, sound like a dream