December 2nd, 2017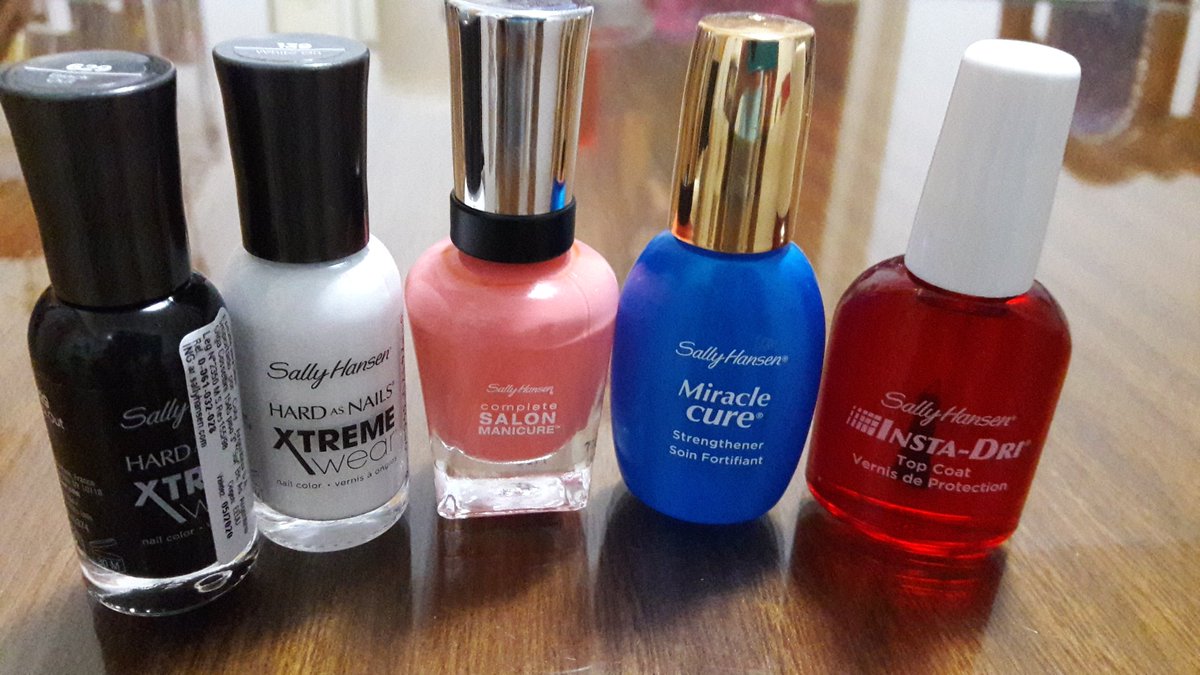 The order of makeup still doesn't arrive. I bought liquid foundation, concealer, brushes, 3 eyeshadow palettes, lip liner and a box of lashes. If you wonder why someone might need so much makeup it is obviously that you are a man. The funny thing about this is that I get more make up than I really use, I can't help, I love their colors
Today I got this electric can opener for free. It has a bottle opener and knife sharpener. I don't try it yet but it seems cool.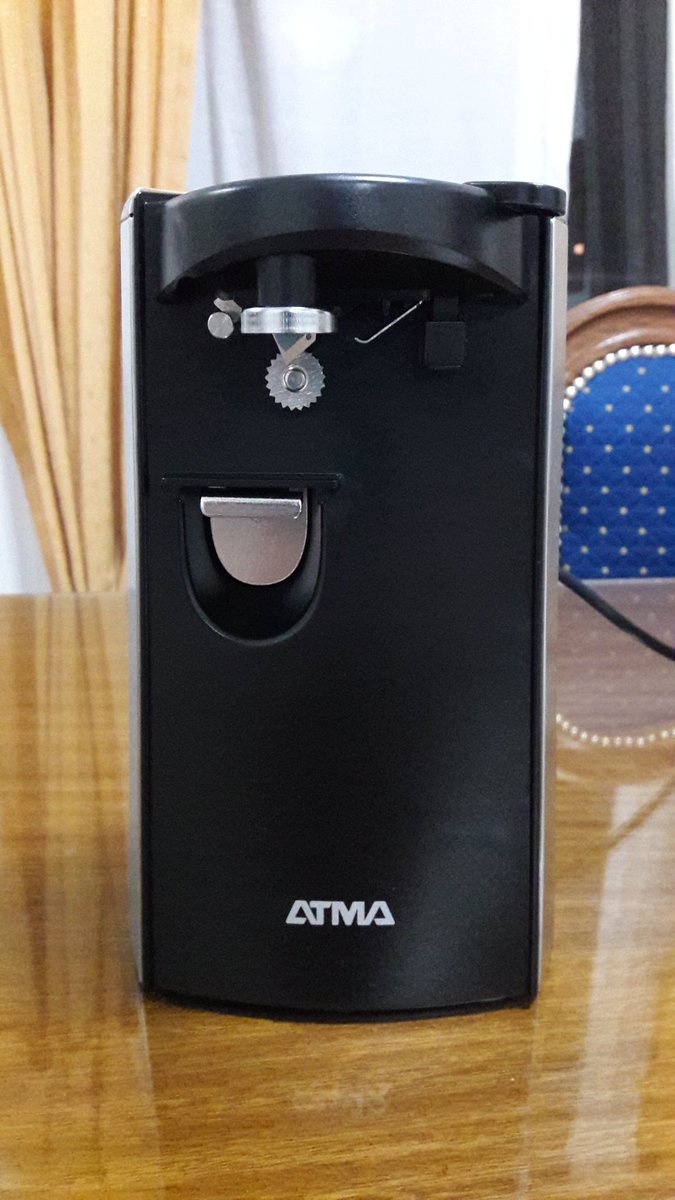 I got my last order of Sally Hansen nailpolish. I bought black and white which are 2 very basic colors that I need then I also got a pastel colour called Peach of Cake. I like it, it's very nice colour for spring and summer. The strengthener treatment Miracle cure is AWESOME. It has moisture magnets which fills in cracks to stop nails from peeling. I will recommend this product if you have severe problem nails like latelly I have. The insta-dri I need to test it better. Seems it works but I just tried once and I didn't wait 2 minutes after the colour to aply the coat. Anyway my nails didn't get messy with my rush.
Current Mood:

content
After work I went to the beauty store and I got some stuff for my hair then I came back home. I had lunch and tried to do something of all the things I want to do this weekend but I was struggling to stay awake. I had tea hoping that a little of caffeine give some energy but it doesn't work. I lied in bed, heart was working with just 50 bpm so I decided to take a nap despite the feeling of guilt.
Someone messaged me at the precise moment that I was falling asleep whaking me up again. I didn't check the phone and tried to sleep again.
I can't say it was a nap but I had some light sleep for 45 minutes then I decided to get up.
I think I'll have a cup of decaffeinated coffee. I deserve it after 5 weeks without coffee at all and I need to work in some websites and designs so let's give energy to this mind
It was so hard today to wake up and going to work, I hate working on Saturday
Current Mood:

lethargic
Interesting...
I am not hungry but for some reason I want to eat nonstop today, I wonder if it can be hormonal, I do not feel anxious.
After 5 weeks without coffee I just had a cup of decaffeinated coffee. I just added to it stevia, not sugar nor creamer. I was kinda afraid to become addicted again but I think this time I will be able to control it. I enjoyed the coffee but now I am not so excited about it as I thought I was going to be.
Current Mood:

blah
I was getting mad thinking it didn't work and I was about to open Youtube and look for a video to learn how to use it. I felt so stupid!!!!
The can opener works very well, and my pasta is delicious
I'm cooking rice pasta with tomato sauce, so I decided to open the tomato can with my new electric can opener to try it. It took me almost 15 minutes to realized how the hell place the can in the right position for the opener can open it